Photo by Balthazar
It was Spring when Mike and I met so I could give him my manuscript. He was the final editor on my memoir Blood and Pudding before it was sent off to the publishing house. Mike and I gathered for coffee and lazily made our way to the park. I don't remember what was said or how it even began. All I know is at one point I asked him to join me in a project I had thought about for some time. I asked him what his penmanship looked like and he pulled out a notebook and opened to a page. He assured me it was usually neater.
A few weeks later I found myself in Scotland writing him letters from my hotel room. I was starting my book tour before it went to print. He had suggested excerpts to read, I marked them in pages with scented papers and traveled from reading to reading. Meanwhile I was forming the idea I had originally proposed, his poetry written on my body and documented by one of my photographer friends.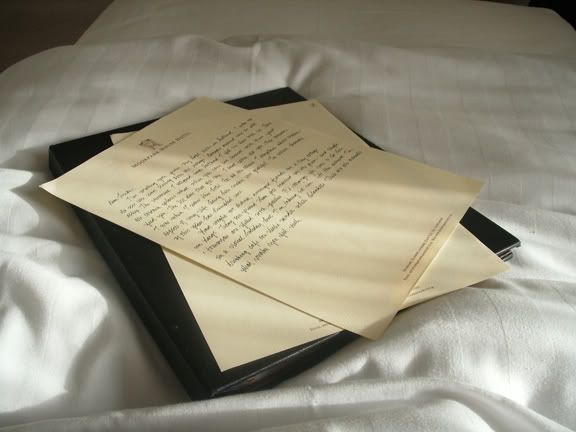 Words on flesh, memory, documentation, creating a moment, freezing it, capturing a fragment of a world, sensuality, art, form. Those were a few notes I scribbled onto hotel paper and taped into my suitcase as I traveled by train from Scotland to a tiny village outside of Peterborough and again into London and Oxford. Each time I packed, a new little paper was taped neatly onto the lining, and by neatly I mean it was tattered. Mike's poems traveled too, I fell asleep to them nightly, and gave them back wrinkled.
TO BE CONTINUED